1
« on: September 29, 2006, 11:17:25 am »
Hey!
I've got some problems with my Z. The model mentioned in the topic went strange a few months after I bought it. Some colors become a red tone and I don't know why. Sometimes the colors come back and than it's wrong again.
I thought that it's a contact-problem so I got it into pieces but found nothing.
Here is a sample, a pic (from me ) and the other shows hot it looks on the Z.
Original: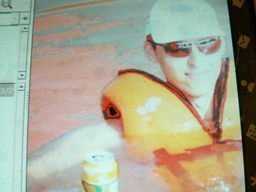 On the Z:
[ Invalid Attachment ]
I could use any help, I'm in kind of dispair.
Thanx!